Each year, the Great Gulfcoast Arts Festival sponsors a design competition to select the official GGAF poster. The design is turned into a limited-edition poster, t-shirts, and other items which will be available for sale at the festival. The poster and shirts have become local collector's items. The only way to get them is at the Festival.
---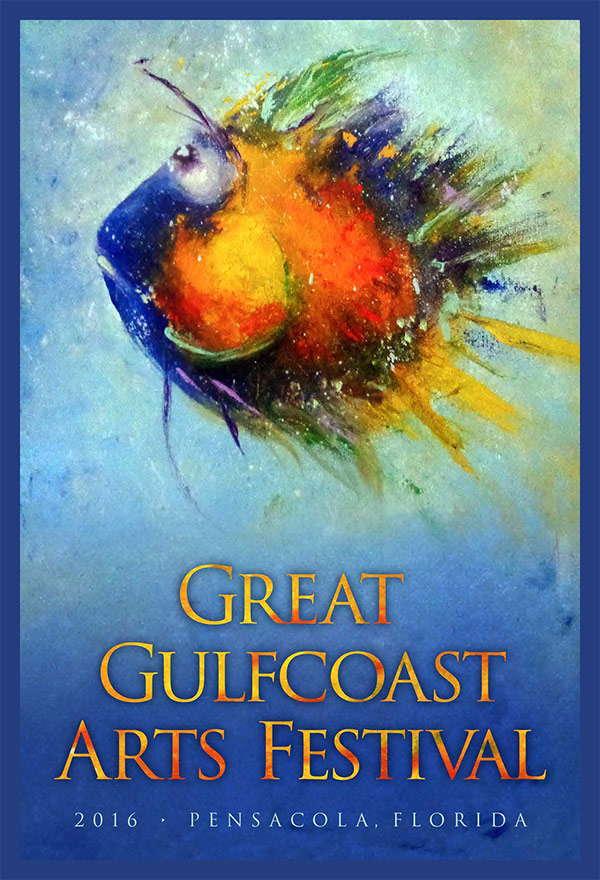 A design by Agie Kaminski has been selected for the Festival Poster for 2016. Agie has been a resident of the Gulfcoast for 39 years and has been doing art for just as long. She holds a Master's degree and is published in the New York Times book of emerging artists. She has also received a first place award from Vanity Fair for her art and is listed as a lifetime member in Madisons Who's Who of professional artists. She loves using vibrant colors in oils with a variety of different subjects.
The design will be available on posters, T-shirts, and other GGAF items at booths throughout the Festival.