Abigail Nnaji
2018 Invited International Artist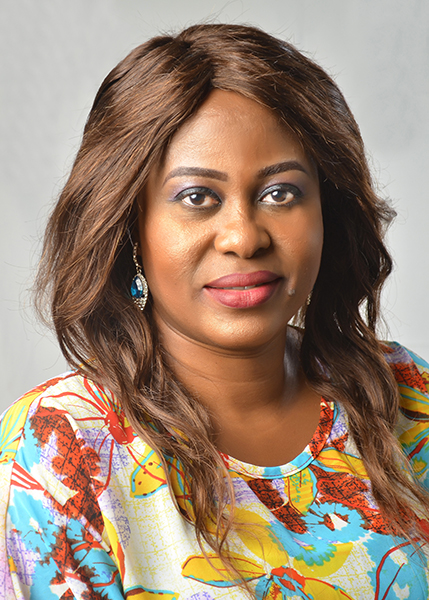 Abigail Nnaji is a 2002 graduate of Fine and Applied Arts, University of Nigeria-Nsukka Enugu State Nigeria with a Bachelor Degree in painting. She started full studio practice in 2013. Her style is influenced by the academic and constant exposure through cultural interactions. She believes that expression should not be restrictive, rather a freedom of exploration should be employed in the creative process. Based on her experiments with paper she has been able to find new and unconventional application in her art by fusing it into her paintings through the use of paper cutting techniques. Prior to this, she had experimented with paper but in a different style.
Abigail has participated in several group exhibitions. She has won an award for her role in the positive portrayal of the female figure. Amongst these award and interactions are the Chinese Embassy's sponsored cultural exchange program to China (to learn Chinese Papercutting) and the second position in the Chinese Ambassador's Art Competition. However, after her return, she was able to further develop more and intrinsic paper cutting designs in order to fit it into her style. She has also delivered commissioned pieces for private and corporate clientele further establishing her reliability and consistency as an artist and a contributing member of society. Some of her works are in private collection at home and abroad.
Her pieces feature themes in serenity, beauty, identity, and love, especially as she tries to capture activities that often explore social perceptions in a new light. She is a member of the Female Artists Association of Nigeria (FEAAN), Association of Professional Creative Artists and Designers in Nigeria (APCAD) and FERRUM - The Art House. She also lives and works in Abuja, the Federal Capital of Nigeria.

Competitions Participated:
2016 - 2nd Prize Winner, Chinese Ambassadors Image Drawing Cup Competition, 2016
2017 - Top 100 finalists in Union Bank Centenary Challenge
Selected Solo Exhibition
2017: City People - Using Paper Cutting Technique, Cococafe, Abuja
Selected Group Exhibitions
2018: Press for Progress; Women Move On, Nike Art Gallery, Lagos
2018: UNWOMEN Int'l Women's Day Exhibition, Nicon Luxury, Abuja
2017: Abuja Unlocked, US Embassy in Abuja, Café De Vie, Abuja
2017: Orange the World, German Embassy Ambassador's Residencev
2017: CREO-Bright and Beautiful, Family Worship Auditorium, Abuja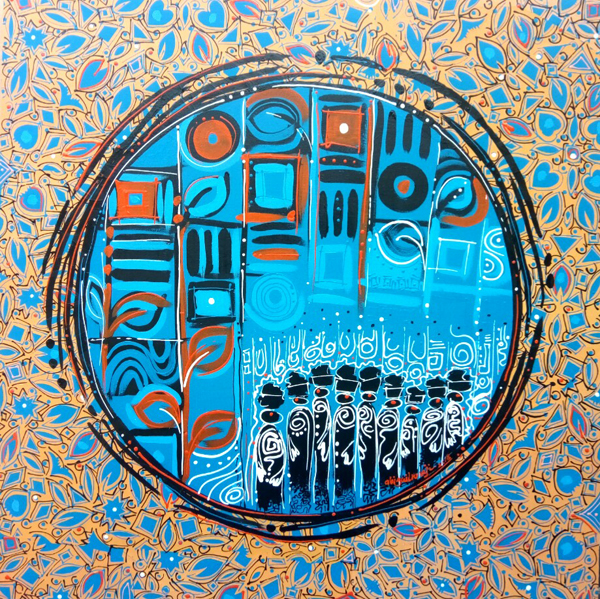 Artist Statement
As an artist, I am inspired by lines and fascinated by colours. My paintings depict everyday life as I try to capture nature and beauty while highlighting human struggles. In order to achieve this, I employ both abstract and semi-abstract styles of painting to create an alluring mix using lines and colours as well as traditional motifs. Apart from the use of oil and acrylic colours, I recently began to experiment with paper which I fuse to my paintings through the use of paper cutting technique. However, I had experimented with the use of paper in another style in the past. Using the paper cutting technique has helped me create a more unique style for my works and given me the opportunity to push the boundary which has enabled me to express myself effortlessly despite the intricacies involved in producing the pieces. In addition, each work I create drives me to further create more interesting pieces.