For 2020, The Great Gulfcoast Arts Festival has partnered with Artel Gallery to bring you a painter as our Emerging Artist.
Ivo Alcala said his focus is figure drawing and portraits. "I love classical painting, but I am stuck in a world of contemporary art," he said. He uses mainly charcoal, water and one or two acrylic colors to achieve a wide range of tones and values, but has recently started using oil paints. "After producing a handful of pieces with oils, I have discovered a whole new world of possibilities with painting," he said. Alcala often shows his work at Artel Gallery and has won awards there.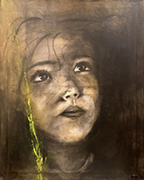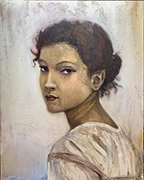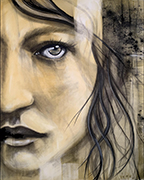 This is the fifth year for the GGAF Emerging Artist Program, which is designed to introduce two artists to the outdoor festival experience and is sponsored by Artel Gallery.